A VPN, short for Virtual Private Network, is a privacy protection tool that can become indispensable for your connected devices. Hi and welcome to this new article my name is Mohammed and my goal here is to clearly explain three main ideas:
First, the security you already have without a VPN, the legitimate reasons to use a VPN and lastly, the things a VPN can't do because, let's face it, there's a lot of confusing information out there about virtual private networks.
And if you read me through to the end of this article, not only will you have a better understanding of what a VPN can do for you, I will recommend one of the most reputable VPNs, but I will also share with you the number one threat to your security and privacy that no VPN can protect you from. So, to help us sort out the VPN sphere between truth and fiction, let me share with you five things that are true about your Internet connection right now, even if you're not using a VPN to "protect yourself!"
First, your ISP can largely see what websites you are accessing. So even if they don't know exactly what article you're reading right now, they can know that you accessed Freedombizmachine.com at the exact second.
Second, the protocol, HTTPS is now an Internet standard. All that military-grade encryption you hear about and that is marketed by technology companies is present on over 85% of the websites you visit. If you see the padlock on your web browser, your internet traffic is already encrypted.
Third, despite this encryption, our browsing activity is tracked by more companies than you might think. Indeed, using tools such as cookies, Facebook pixel cookies, search engine cookies and many other platforms, these companies can target you with remarketing.
Fourth, an IP address is assigned to your device wherever you connect. This IP address provides information about your geographic location, which allows for example online streaming services to restrict content to specific countries or locations such as Russia currently or other countries previously.
Five, our security and privacy are built on trust. Sure, we can encrypt our data in transit, but what about your login information that is stored on target servers or our credit card information for example.
Well, when we trust them with our data, and sometimes we don't even have a choice, we trust them to keep it safe. And it's usually not under our control but the states are supposed to provide this so-called security.  But to be completely honest with you it's almost impossible to be 100% private and secure 🔐.
One of the reasons why people choose to purchase a VPN has nothing to do with security. VPNs provide other advantages. One of them is the ability to access stuff from various parts of the world than one's own. VPNs are also widely used in this way, especially since the introduction of VOD and streaming services. Moviegoers may now see movies and series that are only available in other countries thanks to this innovation.
There is now a legal haze on this subject. VPN users who participate in this behavior on a regular basis cannot be caught or sanctioned.
But why do you need a VPN like surfshark and how does it work in the first place?
Surfshark helps your data travel safely across the Internet without big companies or cybercriminals being able to spy on your online activities, so surfshark swaps the real location of your device with a new location.
This way, you can travel virtually to any country on the globe so who can benefit from a VPN like surfshark?
If you are worried about your online privacy, a VPN like surfshark ensures that your identity and private information is not exposed when you go online, if digital security is your top priority, surfshark gives a nice extra layer of security, it encrypts your data, so no one can see what you send and receive if you're a human rights activist with limited freedom of speech, a VPN like surfshark helps you bypass censorship and talk to the world, or if you're on vacation in another country, with a VPN you can bring your home entertainment wherever you go.
Surfshark can be a very welcome addition to anyone's digital life.
First of all, avoid free VPNs, these ignore basic security requirements or may even sell your data or bandwidth to advertisers and governments. Choosing a good VPN requires experts to provide up-to-date service, maintain thousands of fast and reliable servers around the world and employ professionals for constant security updates.
Do your research by reading actual user reviews on sites like trustpilot; read at least a few articles comparing different VPNs and see how the media rate them? If you still have questions, contact your potential provider's support team. Most reputable providers offer 24/7 live phone support.
All of this indicates that it is a VPN. You can trust it, but before you make a purchase, check the VPN's features. If your potential VPN provider offers native apps for the devices you own, choose a VPN that will keep you safe while using a phone while surfing on a computer and even streaming on your smart TV.
It's important to make sure that your VPN allows you to stay safe without slowing down your internet speeds. The easiest way to get high speeds is to connect to a server in a neighboring country, so check it out.
If your potential VPN provider has servers in the countries you plan to connect to, here's a pro tip: check out surfsharkVPN, it has everything you need in a premium VPN, impressive speeds and top-notch protection that covers all your devices. All you have to do is get online, secure your digital life and enjoy all the benefits the internet has to offer with a VPN.
That said, the biggest threat to your online security and privacy is not hackers, malware, viruses or even cookies, no! It's you.
Let me explain, if you are not aware of the most common scams today, if you are not skeptical of every email you receive, every attachment and link in every email and so on, I can guarantee you that no VPN or antivirus software will be of much use to you. Before you succumb to the charm of surfshark, know this:
You can avoid over 90% of the problems people have with their online security and privacy by simply using common sense. I mean things like using complex passwords that include more than 12 characters containing a lowercase, uppercase, number and special characters, enabling two-factor authentication, monitoring your credit and identity, and most importantly being skeptical of every email, phone call and text message you receive especially from the most famous services in your country.
For example, I am in France and the current scam concerns the Social Security Fund! If you've made it this far, please take the time to read our other articles, especially those on the same subject, Nord VPN
Please subscribe to our newsletter if you are interested in more news of similar and honest articles. I hope this has been useful to you, thank you and see you soon!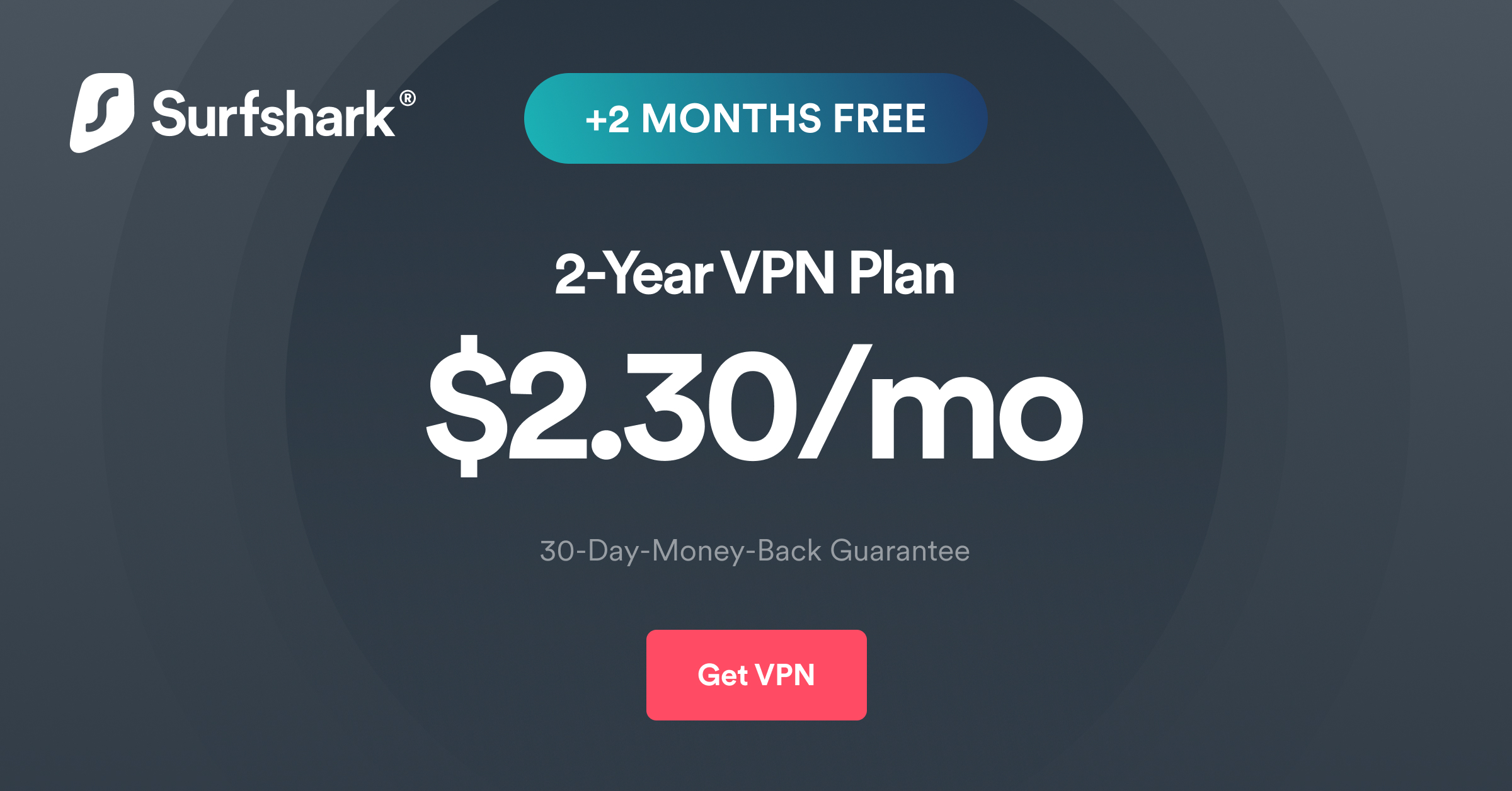 #securitythreat #cybersecurity #vpnprotection #vpnability #cybersecuritythreat #vpnsafety #securityandprivacy #securityissues #vpncando #vpncan'tdo #internetsecurity #whyuseavpn #whynotuseavpn #privacyprotection #vpnsecurity #securevpn #vpnprivacy #vpn #onlinesecurity #onlineprivacy #vpnmyths #onlinethreat